The Protection of the Arctic Marine Environment Working Group of Arctic Council (PAME) has initiated its first project on marine litter, including microplastics, in the Arctic. The aim of this project is to evaluate the scope of marine litter in the Arctic, and its effects on the marine environment and contribute to the prevention and/or reduction of marine litter pollution in the Arctic and its impact on marine organisms, habitats, public health and safety, and reduce the socioeconomic costs it causes.
This project has gained great interest from Arctic Council members (Arctic States, Permanent Participants, Working Groups and Observers) and a marine litter expert group has been formed to participate in the project. These experts will work intersessionally with the project team to advance the projects.
The project team recently started working on this desktop study by collecting relevant literature on marine litter in the Arctic. The aim is to categorize the literature and evaluate our current understanding of marine litter in the Arctic and its effects on the marine environment. The desktop study will be released in 2019 and will represent the first phase of this project where we aim to highlight the current status of this issue. See more details in our project plan.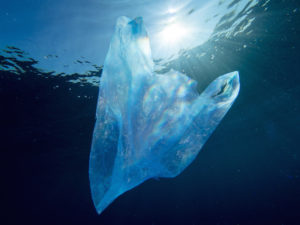 One of the drivers for this project was the potential need for a regional action plan for marine litter in the Arctic. We are happy to have the OSPAR Commission as one of the co-leads of the project, along with Norway, Sweden, Iceland and AIA, and we expect to gain from their previous experience in developing the Regional Action Plan for the North-East Atlantic. The second part of the Desktop Study is to evaluate the need for such a regional action plan for the Arctic, which would represent phase II of the marine litter project.
A significant part of this work will be awareness raising. Communication and outreach material will be produced, including Arctic-specific graphs, illustrations and infographics organize. Additionally, we will organise a beach clean-up day, to tackle the problem hands on. Putting the behind-the-desk workers to do actual labour will be a nice change!
Another thought, still in development, is to illustrate how marine litter travels to and from the Arctic. The plan is to send a GPS transmitter in three "plastic bottles" (they will actually be small floating containers with anti-freeze material inside to protect the GPS transmitter), and track their journey across the oceans live on a map. So, the "plastic bottle" will represent any litter in the ocean. This will be an educational outreach tool aspect of the project. We plan to send the "plastic bottles" to the ocean from three different locations around the Arctic.
Find out more about the project on the PAME website, or contact us for more info!
Relevant links:
Email: pame@pame.is