City of Turku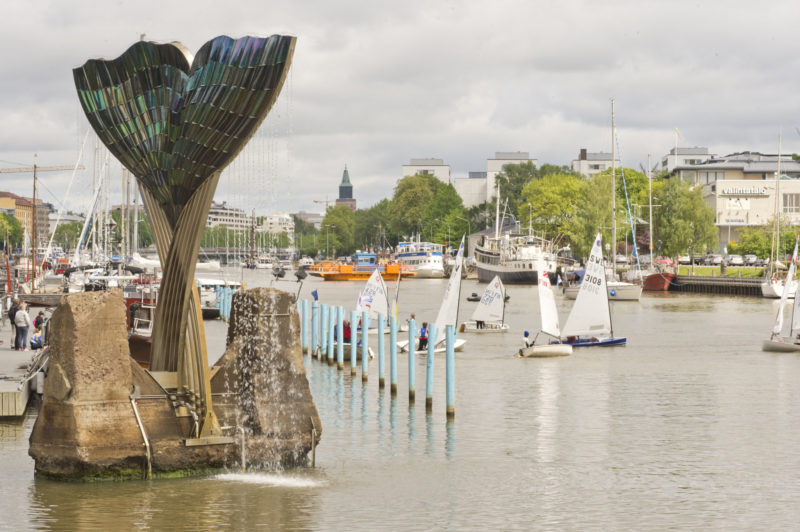 Turku, with its surrounding municipalities, is an energetic centre of growth in the Baltic Sea area. The versatile livelihood structure, top class selection of education, culture, and services, as well as the beautiful archipelago, form a magnetic combination in Turku.
There are around 184 000 residents in Turku. The entire region has over 310 000 residents. A great portion of Turku residents are students. The city has two universities and four higher education institutions with over 35 000 students altogether.
In addition to residents, students and companies, Turku attracts tourists. Turku is one of the most popular travel and congress destinations in Finland.
The City of Turku co-operates actively with other cities and various interest groups both in Finland and abroad. Turku has offices in St. Petersburg and Brussels together with the Regional Council of Southwest Finland.
Södertälje

Södertälje Municipality (Södertälje kommun) is a municipality in Stockholm County in east central Sweden. Its seat is located in the city of Södertälje. It borders to Lake Mälaren in the north and the Baltic Sea in the south. Of the total population of 83,600, more than 22,000 are Assyrian/Syriac immigrants arriving in this area since the 1960s and 1970s, and has the largest group of any other cities in Europe. Since early 2000s, large numbers of Iraqis immigrants settled in Södertälje and the city has taken more Iraqi immigrants than the United States and Canada combined, even though these countries have a combined population of around 335 million. Södertälje is an international municipality, as is reflected in the economy, the cultural life and the population. Södertälje offers everything from an urban environment to countryside, lakes and the sea. They have good communications and are one of the most popular growth regions in the country with large international pharmaceutical companies and Södertälje is a large logistic hub with the port of Södertälje.
City of Tallinn
Tallinn is the capital and largest city of Estonia, occupying an area of 159.2 km² with a population of 439,517. It is self-governing with a City Council and City Government, the Council's executive body. Tallinn's Old Town is listed as a UNESCO World Heritage Site. Tallinn city has 16 harbors and 5 public beaches. Main institutions of higher education and science are Tallinn University & Tallinn University of Technology.
City of Liepaja
Liepaja is the third largest city in Latvia with a population of almost 70 000 inhabitants. The area of the municipality is 55.4 km². Liepāja is situated between the Baltic Sea and Liepāja Lake with residential and industrial areas spreading north of the lake. The Trade Channel Tirdzniecības kanāls) connects the lake to the sea dividing the city into southern and northern parts. Liepāja's coastline consists of an unbroken sandy beach and dunes as does most of Latvia's coastline.