Management
WP Responsible partner: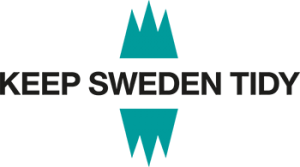 LP has the overall responsibility for the project: implementation, coordination and reaching the set targets. LP will also act as a contact point between partners and the Management authority (i.e. Central Baltic) and coordinate the information flow between these and guide partners on relevant issues.
LP will set up a project management structure (activities, administration, and financial management) which includes both a project manager and a financial manager.
LP will sign necessary contracts with the management authority and partnership agreements
LP is responsible for reporting to Central Baltic such as progress and financial reports.
LP is responsible for the overall budget and following up spending and payments of ERDF funds. Task 5: LP is responsible for setting up a steering group for the project
LP will manage and coordinate the project through regular meetings and correspond with partners and the steering group (1 per milestone) and guide partners on relevant issues including information from Central Baltic.
LP will participate at seminars and events arranged by Central Baltic. All project partners will contribute with necessary information/data and Project reports so that LP can manage the Project as well as participate in the Project meetings.
Mapping marine plastic litter sources, flows and pathways
WP Responsible partner:
Estonian Institute For Sustainable Development / Stockholm Environment Institute Tallinn Centre
The aim of this work package is to develop a checklist for mapping the sources, flows and pathways of plastic litter as well as perform the mapping in pilot areas based on the developed checklist. The results of WP2 and WP3 form the methodological basis for developing the local action plans for marine litter prevention and reduction in WP4. WP2 will take place during the first and second year of the project. Seasonal variations will be taken into account. SEI Tallinn will carry out the desktop study to compile the background information about the potential sources, flows, pathways, and sinks of the marine plastic litter is performed based on available literature, project reports including BLASTIC seed money project, and other sources. Other content partners will comment and complement where necessary. The methodological checklist is developed based on the background information gathered in the desktop study. The checklist allows for easy mapping of the potential sources, flows and sinks of plastic litter in specific urban areas. It includes the identification and understanding the local conditions that might influence the plastic litter streams in the regions, such as the geography of the region, the pressures that might influence the plastic litter streams in the urban areas/regions, decision support tree, waste management treatment description, policy documents, and other relevant issues. Finally the mapping of each pilot area is performed based on the checklist developed. This will also allow testing of the checklist. During the mapping the main sources and pathways will be identified and prioritized that form the basis for developing the action plans for marine litter prevention in selected pilot areas/municipalities (WP4). The checklist will be evaluated by all partners before and after use and mapping will be performed by a national partner together with respective municipality i.e. pilot area.
Plastic litter monitoring in the aquatic environment
WP Responsible partner: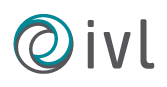 The aims of this WP are to develop a methodology for monitoring plastic litter in the Baltic Sea and to carry out the monitoring of plastic litter in the pilot areas based on the developed methodology.
Methodology development for plastic litter monitoring by adaptation of existing methodologies on plastic macrolitter monitoring to Baltic Sea conditions will be performed. Methods will be focused on monitoring of the flow of litter from different sources and pathways to the sea. The feasibility study on litter pathways from land to the aquatic environment presented by Eunomia for the Clean Europe Network is used as a background document for the methodology development work. The task will provide information on monitoring details related to different litter types and sources, and the need of equipment. The methodology is based on deliverables from WP2 and will include assessments of litter from various sources and along different pathways e.g. around sewage overflow points, in stormwater, city centers, as well as on beaches/lakes/river banks, harbor basins. The outcome of this task is presented and described in guidelines targeted on municipalities.
Plastic macrolitter is monitored with assistance of a consultancy in the pilot areas according to the methodology developed in task1. The monitoring should give information on litter quantity and composition, and make it possible to do coarse comparisons among sources and pathways. The findings from the monitoring activities will be used to formulate detailed recommendations to the municipalities on what measures they can take to reduce the flow of litter to the sea. Recommendations will also be made on how the municipalities should design their own monitoring programs for marine litter. All partners will contribute with knowledge and experience of litter monitoring to this WP. All partners will also be present at some stage during field measurements to increase their understanding of the tested methodologies.
Guidelines of Local Marine Litter Action Plan
WP Responsible partner: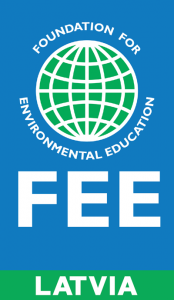 The aim with this WP is to develop guidelines for developing local marine litter action plans (LMLAPs) towards a reduction of plastic litter flows, based on source to sink methodologies, and building common knowledge base of efficient actions towards implementation of action plans.
A stakeholder analysis will be carried out in each country with a first group consisting of direct project core group, responsible authorities and pilot area representatives and a second group consisting of interested parties in issue that can be utilized for further dissemination of project results, including concerned authorities, or regional and local level municipal bodies. The survey will also compare differences and similarities of current approaches and experiences in regulatory placement of the action plans in project countries, helping to set a scope and best options for implementation of activities set in the action plan.
The first group of stakeholders will work together to develop a LMLAP on how to reduce plastic litter in pilot areas and the second group of stakeholders will be used as a reference group, to ensure multiplication of project outputs. Implementation of the task is directly linked to the activities of WP1. Round-table discussions and workshops are examples of method.
Guidelines how to develop action plan for reducing marine litter with integrated best practices information. The guidelines will be elaborated on the basis of similarities and outcomes of individual LMLAP documents and examples of success. It will contain analysis of methodologies that need to be applied within elaboration of LMLAP, exemplary action plan, and scenarios for regulatory placement of LMLAP,and best practice of targeted actions. It will also provide explanation of necessity for focusing on LMLAP at a local level. All partners will be involved in this WP by being active in and coordinators of national working groups and by contribute to the development of guidelines.
Knowledge base on the impacts of marine plastic litter
WP Responsible partner: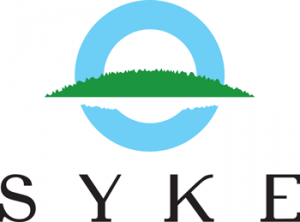 The aims with this work package are to 1) Gather information on: Impacts of plastics /litter on marine life, Marine litter (ML) – plastic – hazardous substances, Economical cost of plastics / litter in marine environments. 2) Synthetize this information to a knowledge bank. 3) Carry out a case study on the socioeconomic effects of marine plastics.
A thorough literature review on the existing information on the impacts of marine plastics, both of macro and micro scale will be carried out to produce the base of the knowledge bank. There will be a special focus on the leakage of hazardous substances from plastic in the marine environment.
Information from task 1 on the impacts of marine plastics will be condensed and placed on BLASTIC website. This will be done taking into account both the environmental and economic consequences. This information will be used by a) the project itself and b) identified stakeholders and the broader public. Other research programs will be contacted and other organizations to establish a bridge of communication from researchers to stakeholders and the broader public. The outcome of this exercise will feed to WP on communication.
A framework for analyzing and developing cost-effective combinations of measures to reduce the load of ML from urban areas. The framework will be demonstrated for one test case area (Aurajoki catchment in the Finland). The costs and effectiveness of candidate measures will be estimated as probability distributions. The numerical framework will be used for ranking alternative measures, developing cost-effective combination of measures, and estimating the overall cost of control measures at different target levels for polluting loads. All partners except the municipalities will be involved in this WP by scanning of the regional information that exists in their countries on the subject, and the interpretation of this information with their local expert judgment.
Communication
WP Responsible partner: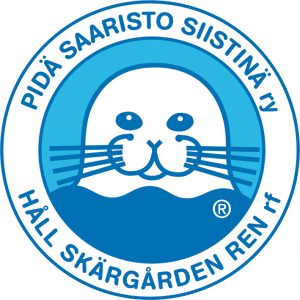 The aims with the WP on communication are to promote the project and to increase environmental awareness and build opinion amongst decision makers and broader public with a special aim on marine litter and plastics and its hazardous substances in the Baltic Sea.
The communication is on general level and especially project related; making project and marine and plastic litter and its hazardous substances related issues known. Primary products of the task will be made in English and each partner will translate them into their respective languages, when needed. Deliverables are e.g. Project website and newsletters and Project print materials such as roll-ups and brochures.
The target group of the communication work under this task is stakeholders and municipalities. The communication is specific on selected issues and has a result orientation, with two specific aims: To ensure the sustainability, durability, transferability and implementation of results on different levels build capacity and educate decision makers about the issue and how to prevent plastic litter and its toxic substances ending up in the marine environment.
The communication of this task is specifically aimed at broader public; to the common man living in the Central Baltic region. The communication has two main aims: share information of the current situation in the Central Baltic region and give tools on changing behavior. Communication will be performed in respective project countries, but follows common message and guidelines, set by WP leader. Communication will be pro- and reactive. Platforms for communication will be: Project website, Social media, Traditional media, and Educational material produced by the project. All partners will be active in this WP by arranging national events, contributing with project results and information interesting to communicate. KST will, as LP, have a greater responsability to support KAT in the communication work.