After several alarming news concerning plastic in the sea and tap water, the degree of the issue will now be examined in Sweden.
"A radical way to go about would be to ban the use of plastics in production, but politically it is a difficult task," says Evelin Piirsalu, researcher and environmental expert at Stockholm Environment Institute Tallinn Centre (SEI Tallinn).
There is also an on-going study at SEI Tallinn, where regulatory documents for municipalities will be established. Together with four municipalities from the Baltic Sea region, SEI Tallinn cooperates in a pilot project to identify potential sources of plastics. The idea is that the municipalities learn how to independently identify and, also, to prohibit the birth of sources for plastic littering.
Cigarette butts are the worst enemy

When microplastics from toothpaste and cosmetics end up in the sewer, they eventually find their way into the lakes, seas and waterways. Sufficient filters are still very expensive and there is no regulation to filter microplastics from the water, says Evelin Piirsalu.
"Generally speaking, 70-80 per cent of all litter in the seas and waterways consist of plastic", she says.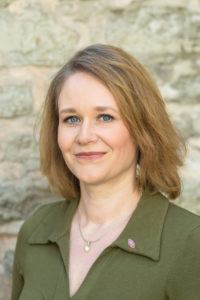 Microplastics emerge through different ways. They are either manufactured, or they break down to smaller and smaller parts from bigger pieces of plastics. Some of the plastics are toxic, while others, such as the ones used in groceries, are toxic free. However, even toxic-free plastic particles can become more harmful when different pollutants are accumulated and carried along with them.
A major part of litter consists of cigarette butts.
"One of the biggest sources for litter is cigarettes. During the project we found big amounts of cigarette butts in the waterways of pilot municipalities", says Evelin Piirsalu.
Pollutants accumulate on surfaces
One of the issues with microparticles of plastic emerge when they end up in the water and pollutants from other activities accumulate on their surface. Also, large quantities of microplastics float in the air when particles are freed from worn off tires, construction material and other industrial plastics. Later on, these particles may turn out not only in the sea but also in water supplies for drinking water.
"The problem of marine littering is receiving more and more attention. Increasing awareness among the public regarding these issues is an important step forward and delivers signals to the business community and the economy", Piirsalu noted
The comments were taken from an article addressing the issue of microplastics, published on 8. September in Sveriges Natur, Sweden's largest nature and wildlife magazine.
Original source in Swedish: http://www.sverigesnatur.org/aktuellt/nu-ska-plastens-paverkan-pa-miljon-sverige-utredas/